Today is the last visit from my guests for this holiday season. It's been great having so many of my friends stop by and it was just awesome that they all brought a gift for you! Today I'm welcoming a new friend, Gina from Third Grade Tidbits. She's got a fantastic lesson for you today that I know you're going to love!
I am so glad to be here spending time on Denise's blog! She has so many great ideas (as I am sure you know)and I feel honored to be able to share with you here! Today I am going to share a way to get your kids to think about Christmas outside of their box!
Do your kids get wrapped up in the Christmas chaos? Always thinking about what gifts they might get, are they on the nice list, what will they do over break? Or even worried about what Christmas will be like (for the less fortunate)? Each year I try to take the time to get my students to think outside of their world and think about the rest of the world. Where there are people that may not get to celebrate like they do. Where these people might just want a warm place to spend Christmas eve and maybe a meal to eat on Christmas. The people who have loved ones overseas fighting in war and just want them home. I have my kids think about what ONE gift they would give to the world if they could.
It starts off with a whole group activity, completing a circle map of gifts we would give the world if we could. Students have come up with things such as: money, housing, jobs, ending war, peace, toys for kids that don't have any, shoes/clothes for people who need new ones, etc. Afterwards, students do individual bubble maps, followed by flow maps. Finally they work through the rest of the writing process. The packet includes all of the pre-writing pages (I included two different flow maps, the one seen below and another type that we have used in my class) as well as "fancy paper" for your kids to write their final copies on. My class just loves having "fancy paper"!
Once students finish, you can turn this into a display by covering the writing with some wrapping paper. I usually use wrapping paper but have not done this activity yet this year with my kids and wanted to give an idea of how to put it together. If you don't want to use wrapping paper, you can easily use construction paper like I did below (don't mind the messed up bow... I never said I was an artist). Of course their writing will be on the fancy paper, not plain paper, but I didn't have it printed at the time. (This is why I am now taking pictures of everything we do in class just in case I ever need it again! Before this year I hardly took pictures of work... so I have no pictures of former displays of this-sad face).
Any way you choose to use this idea (with or without my pages), it will be great to get kids thinking outside of the little part of the world they live in. A lot of kids have no idea what it is like outside of their town. And some kids, sadly know all too well what it is like to be less fortunate. But this way, instead of writing a wishlist for all the material things they want (and some that some kids may never get) they can think about how they could spread their love and joy to the world.
You can download this FREE writing activity on
Teachers Pay Teachers
. Thanks for letting me visit!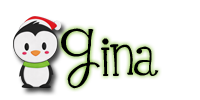 -- Third Grade Tidbits